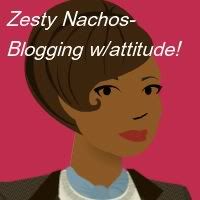 Yay! Another award, I'm so happy! I love to receive awards so if anyone else has another one for me, I would greatly appreciate it! :] This award was given to me by:
<--- Here is the award.
Rules:
Pass it on to 15 other bloggers I've newly discovered. This has taken me quite some time to find some people to send this along to. I technically received this award on Oct. 16th. You can count how many days ago that was. I think its been about two weeks. So, here are my 15, in no particular order.
1.
http://www.jnjmilestones.com/
2.
http://allaboutkeona.blogspot.com/
3.
http://ilovemommyellen.blogspot.com
4.
http://www.parrotonaporch.com/
5.
http://www.pinayjade.com/
6.
http://kersyang.com/
7.
http://www.variant-w.com/
8.
http://bowloffun.com/
9.
http://cafephilomaurice.com/
10.
http://www.jumblepop.com/
11.
http://www.bragsimply.blogspot.com/
12.
http://lifesperfectpictures.blogspot.com/
13.
http://girly-girl.net/
14.
http://www.myimaginarytravels.com/
15.
http://alphaflores.com/
Thanks again for the award! And I hope everyone has a great day!